Powered By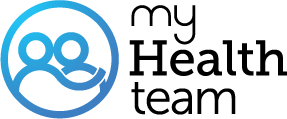 Real members of MyFoodAllergyTeam have posted questions and answers that support our community guidelines, and should not be taken as medical advice. Looking for the latest medically reviewed content by doctors and experts?
Visit our resource section.
What Types Of Allergy Identification Items Would Be Good For A Toddler? (Such A Bracelets, Stickers)

We have a toddler boy who has very sensitive allergies. He has many interactions outside of our home such as daycare, Sunday school, and the zoo.
What allergy identification products/labels would be good to help others know he is high allergy?
Allermates makes a lot of fun, cute, brightly colored products. I've seen some in stores, but lots of neat things on their website.
Check out ICOE Bracelets. They are completely customizable and they have a small size that is perfect for little hands. I know the owner and she is fabulous.
I think the more visible the better, since it's adults running the show, we used bright contrasting t-shirts, that said Allergies- Don't feed me and stickers that were on everything, also a mediAlert bracelet to help people visually see this was to be taken seriously.
I always wear a medic alert bracelet, the have medic logo and are highly recognised in au. You can get them in great styles too ranging from Velcro to gold plated
Oh forgot to add that you should factor in the size of the closed buckel when measuring aswell. The buckel is great because it keeps it on when it needs to be on and easily taken off when needed without fumbling.
Join today!
Start meeting others who understand