Powered By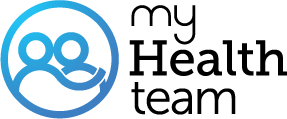 Real members of MyFoodAllergyTeam have posted questions and answers that support our community guidelines, and should not be taken as medical advice. Looking for the latest medically reviewed content by doctors and experts?
Visit our resource section.
How To Make A Decent Food Diary

In another question thread, several people have mentioned that at points they have made Food Diaries to help them figure out allergies and symptoms. I would like everyone to share here their strategies in making a good Food Diary so we can help the newly diagnosed or those who have recently developed a new food allergy to join their regular food allergies.
I have another health problem (Hypokalemic Periodic Paralysis) that is also affected by food, so I just used the same kind of Food Diary… read more
The hard part is including ALL ingredients. So if you eat a packaged food, remember to write down all 20 plus ingredients. That trained me fast to look for foods that had 5 or fewer ingredients, just so I could have an easier time identifying what I actually had been exposed to.
For me one of the big things in avoiding any problems is to eat food that you cook yourself. All processed food is best avoided in my opinon!
Absolutely Sue. I am really lucky as my husband does all the cooking!
I agree I have found that processed foods are more likely to have hidden allergens or be cross contaminated and they aren't really healthy for you anyway!
I have not done a food dairy and probably ought too. Just have not been able to get there.
I always thought a calendar might be helpful, could just write foods there and how I feel daily and go back and track that way. I have not done this yet, lol
Join today!
Start meeting others who understand