Powered By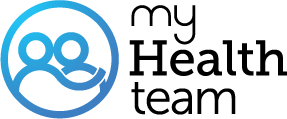 Has A Teacher Ever Made You Feel Bad About Your (or Your Child's) Food Allergy? How Did You Respond?
A MyFoodAllergyTeam Member
Yes when my daughters french trip was cancelled... she and I felt predudice... I'm aware of that feeling every day... it is ignorance ... and that's fine.
I tell them that just like a diabetic avoids sugar, so that they don't get ill, a person who is Gluten intolerant must avoid eating foods that contain Gluten. Surely you wouldn't want to be the cause of a diabetic going into diabetic shock by giving them a sugar filled treat. Or causing my child to be in horrific pain and have to go to the emergency room for treatment because you gave them a delicious cupcake. Please, just think about the consequences that you would be responsible for when giving a child a food that they are allergic to.
as a teacher it can be hard when children bring in treats for birthdays etc to not have that child left out ): usually i will try to find them something sweet and yummy too! but there is only so much we can do!
My daughter was singled out in first grade she was the only one w food allergies. I always send foods she can eat
Yes, They would not believed Me..Frustrating..
Thankfully, that teacher's response is now viewed as illegal. We had similar battles16 years ago. A teacher refused epipen training and NO peanut-free place in the cafeteria, etc. Sadly, it was threat of lawsuits that changed everything. So glad so much has improved since then! A lot of battles waged but all were won. Glad people are willing to stand up for kids w food allergies. It IS paying off!
I haven't experienced this, but there are a lot of ignorant people out there. You have to step up your game to prevent an allergy attacks. It's my health, my business and personally, I freak'n don't care what people think...if they want to challenge karma that's on them.
I felt like my child was totally left out. He was not allowed treats when other kids had them. It made me feel bad. Not all teachers are educated and supportive.
My son got a Tootsie roll from the teacher. Took me a few hours to figure out what he ate cause he just turned 8. But that was, what triggered his excema to spike up badly that I had to use Cortison cream on him for a couple days cause of the itchiness. I told him to not eat candy he gets from the teacher or a treasure box. I also told the teacher that Tootsie rolls contain milk and he can't have it.
I found out my's when I was 38 years old and land up with allergy but no one know at school I had allergys at all.
Join today!
Start meeting others who understand